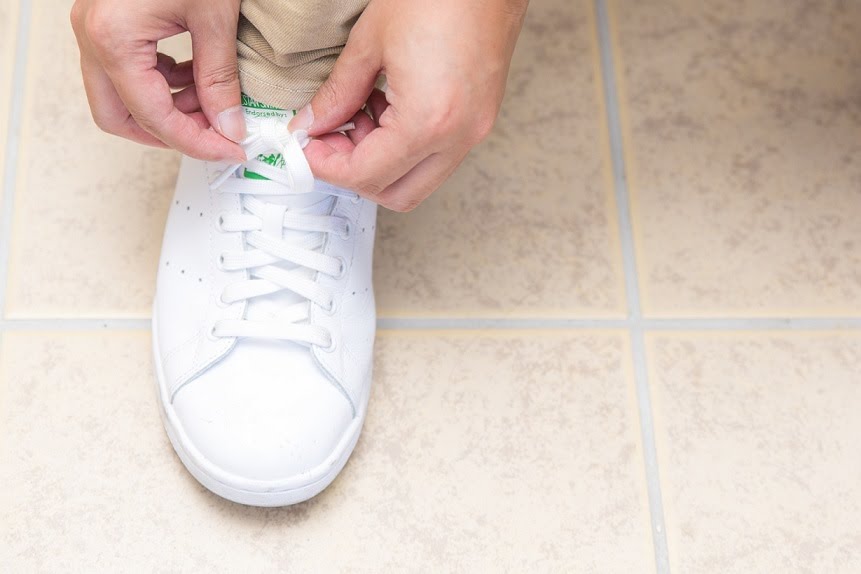 ◆Purpose
We would like to encourage our staff and students to develop fun and healthy walking habits. We believe that this will help to create a health-oriented atmosphere in the university as well as in our society.
◆Tag line
"Walk to the moon!!"
Together let's walk the distance to the moon!
The moon is 384,000 km from earth which roughly equals 480,000,000 steps (Calculated assuming that one step is 0.8 m)
If 2000 people walk 8000-10000 steps on an average daily for 4 weeks will cover the distance to the moon!
◆Event Period
Participant recruitment:2017年9月12日(Tuesday)~9月26日(Tuesday)
Walking Period:2017年10月1日(Sunday)~10月28日(Saturday)
・Week 1:10月1日(Sunday)~10月7日(Saturday)
・Week 2:10月8日(Sunday)~10月14日(Saturday)
・Week 3:10月15日(Sunday)~10月21日(Saturday)
・Week 4:10月22日(Sunday)~10月28日(Saturday)
◆Participation Format
In this challenge, staff and students can participate in two different categories:
Individual participation or
Team participation (2 to 5 people)
Participation is only allowed in one category. Participant eligibility is as follows:
[Individual participation]
You must be a student currently enrolled in Kyoto University or a staff at Kyoto University.
[Team participation]
The team should consist of 2-5 people. Give your team a name and choose a Team Captain. Your Team Captain will be the main point of contact for your team and will be responsible for submitting the weekly steps taken by the team and communication reminder emails to all members. Kyoto University staff and students may invite family and friends, even if they are not affiliated with Kyoto University, to join the team.
◆Registration
・Please register using individual and team entry forms。
・In case of Team registration, only one team member affiliated to Kyoto University should apply。
・Personal information will strictly be used for this even only。
◆During the event period
Please measure and record steps using devices such as a pedometer, smartphone etc. every day.
※We have limited number of pedometers that participants can borrow for the duration of the event. Interested participants should register as soon as possible.
※If you are in Yoshida, Katsura, Uji campuses and wish to borrow the pedometer, please submit the pedometer request form from the URL in the event participation confirmation email.
Recording and submitting weekly step counts.
All registered participants will receive reminder emails every Sunday during the event period。Please submit the total step counts using the URL in the reminder email.
【Individual Participants】
Please report total step counts from Sunday to Saturday.
If the pedometer breaks or the battery is dead substitute the day's step count with the weekly average。
※For example, If the step count is missing for Saturday then take the average of Sunday-Friday and add this to your total weekly step count.
【Team participants】
The team leader should report the total step count of all team members from Sunday to Saturday.
If a team member drops out they can be replaced by another member.
If the pedometer breaks or the battery is dead substitute the day's step count with the weekly average。
※For example, If the step count is missing for Saturday then take the average of Sunday-Friday and add this to your total weekly step count.
Also, take a snapshot of the total number of steps per week and keep it. The snapshot will have to be submitted to receive the awards including the title of "KU Walkers" and any prize drawn by lottery.
※Caution※
Borrowed pedometers will only record for the past 7 days and will not give a weekly total. After the 7th day, it will replace the oldest entry. Please be careful in totalling weekly step count if using the borrowed pedometers and kindly retain snapshots.
▼Taking Snapshots
・iPhone users- Simultaneously press power and home button to take snapshots.
・For users of android phones (Android 4.0and above) simultaneously press the power button and volume down button to take snapshots.
※Xperia and Galaxy series smartphones may have different snapshot options.
▼Smart phone applications to record step count
1)iPhone Health app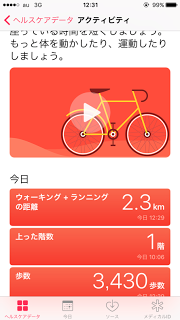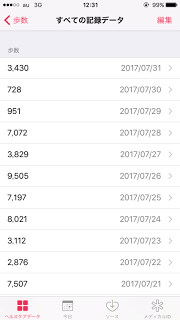 2) Dai-ichi Life Health First

3)Other pedometers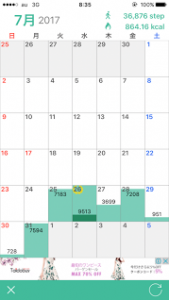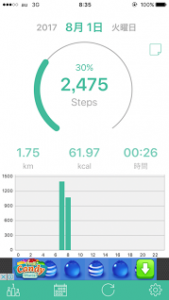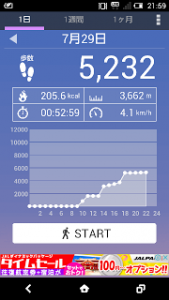 Total step count and announcement of results
We will total the total number of steps taken by each participant during the event period and announce the total distance walked by all the participants.
Participants/team whose average number of steps per person per day exceeds 8,000 steps throughout the 4-week event period, will be awarded the prestigious "KU (Kyoto University) Walkers" title in addition to numerous event proses from a random draw. Please note that snapshots of weekly steps taken will be mandatory for award to the prizes.
【Prizes】
Omron Healthcare: Blood Pressure Monitor ×3, Body Composition measurement scales ×3, Electric Toothbrush ×2, Heat Low-Frequency Treatment Device ×2
Kyoto University Cooperative: 10 hand towels with Kyoto University logo, 10 face towels with Kyoto University logo, 20 healthy lunch boxes, 10 cooperative on-value tickets (1,000 yen)
Sunstar: Toothpaste travel set × 144 awards, Sunstar green in Salana × 120 cans, G・U・M PLAY ×6
Japan Airlines: 15,000 JAL miles for 5 people * (Equivalent to JAL Group domestic round trip economy ticket between Osaka – Okinawa)
* For those who wish to draw awards for Japan Airline's prizes, registration to JAL Mileage Bank (admission fee and annual fee free) will be required by September 30, 2017. (For team participants, registration of all team participants is required.). Registration can be done at www.jal.co.jp/jmb/


【Samples of the prize for participation】   
Presentation of "KU Walkers" titles and the award ceremony for prizes is scheduled for November 20 (Monday).
◆Suggestions and tips
Please adhere to the following suggestions for fun and safe walking
If you have any symptoms or diseases, please consult with your doctor before registration.
Waking very long distance in a single session is not recommended. Please take regular breaks.
Stay hydrated! Please be aware of symptoms of dehydration and heat strokes.
Wear comfortable shoes for walking.
Please observe traffic rules while walking.
We do not assume responsibility for participants safety. Please use your own discretion for safe walking.